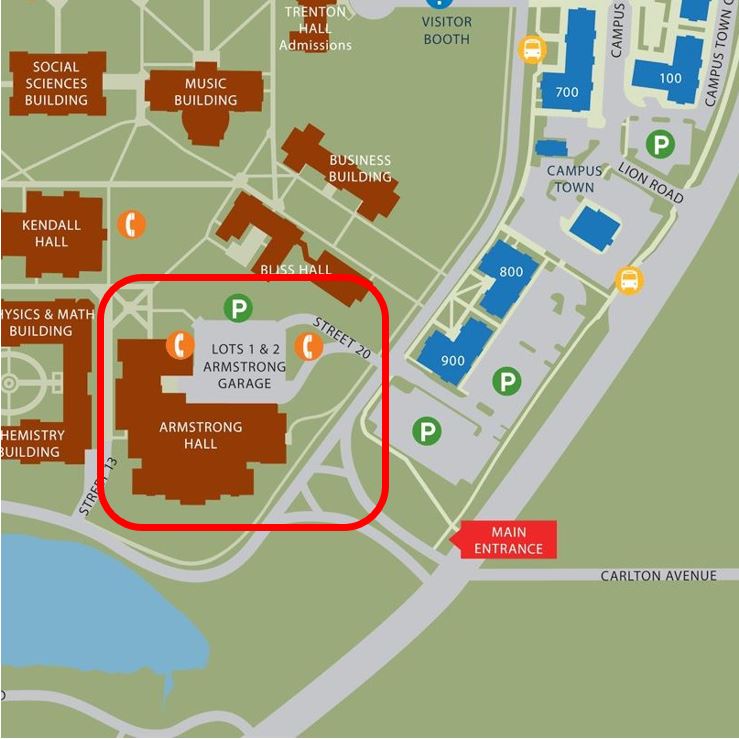 On Wednesday, November 14th 2018, the Delaware Valley Radio Association monthly meeting will feature a presentation by students enrolled in The College of New Jersey's Electrical and Computer Engineering Program, titled "The History of Communications" under direction of Dr. Allen Katz, K2UYH.
The venue of this month's special meeting is moved to Armstrong Hall (room AR 136) on the campus of The College of New Jersey.
When using a GPS, enter "2000 Pennington Road, Ewing NJ"
Excerpt of the official Campus Map highlighting Armstrong Hall and Lots 1 & 2 adjacent to the building are shown
Park in faculty lots #1 or #2 (gates will be raised at 6:00 PM)
Open to both members and non-members. Feel free to join for all or part of the meeting.
Combined Directors/Business Meeting from 6:30 to 7:30 PM
Social/refreshment period from 7:30 to 8:00 PM
Featured talk at 8:00 PM