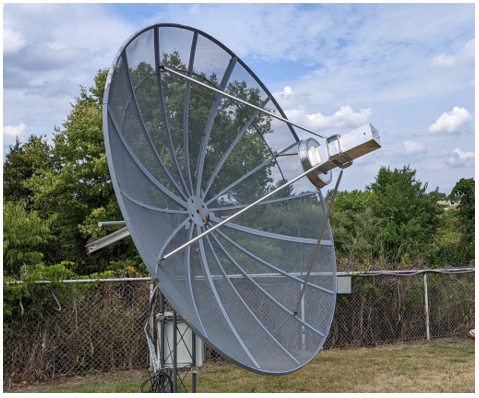 On Wednesday, October 12th 2022, the Delaware Valley Radio Association monthly meeting will feature a presentation by Paul Andrews – W2HRO, Saied Seghatoleslami – AD2CC and Joe Taylor – K1JT covering the status of the new 1296 MHz moon bounce station and testing recently completed.
In peron meetings will continue this month at Our Lady of Good Counsel Church, 137 W Upper Ferry Rd, Ewing Township, NJ 08628 (Driving Direction). For the convenience of our members, this meeting will also be hosted on Zoom this month. Members will receive an email with instructions on how to join the Zoom teleconference by October 10th. Members of the public are invited to request conference credentials by sending a message to anthonygiancarli@yahoo.com.
In the fall of 2019, W2ZQ began to build its first 1296 MHz moon bounce station, but this all came to a screeching halt when the Covid pandemic hit in the spring of 2020. With Covid mostly behind us, we restarted assembly of the 3m / 250w EME station this summer and just completed performance testing.
In this presentation you'll learn what goes into the construction of a medium sized moon bounce station and the expected performance. Our plan is to sign up operators after the presentation and enter W2ZQ into this year's ARRL EME Contest for weekends 3 and 4 – October 15-16, November 12-13.
Open to the public. Feel free to join for all or part of the meeting.
Announcements at 7:00 PM
Featured Presentation at 7:05 PM
Combined Directors/Business Meeting
1/2 hour Social gathering after presentation
Looking forward to seeing everyone at the meeting!