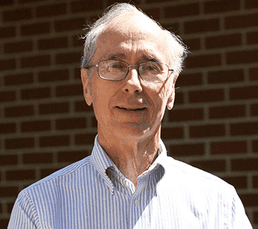 On Wednesday, September 14th 2022, the Delaware Valley Radio Association monthly meeting will feature a presentation by Rob Sherwood, NC0B titled "Transceiver Performance for the HF Contest and DX Operator"
In peron meetings will continue this month at Our Lady of Good Counsel Church, 137 W Upper Ferry Rd, Ewing Township, NJ 08628 (Driving Direction). For the convenience of our members, this meeting will also be hosted on Zoom this month. Members will receive an email with instructions on how to join the Zoom teleconference by September 12th. Members of the public are invited to request conference credentials by sending a message to anthonygiancarli@yahoo.com.
The DVRA is proud to welcome Rob Sherwood, NC0B as our guest speaker this month. Rob will be covering the state of the art in radio performance. Rob is not only an active ham, but also the owner of Sherwood Engineering.
Starting in 1976, Rob has had the opportunity to evaluate, document and rank the performance of the most popular amateur radios manufactured during the past 50 years. He has literally seen it all.
Rob's report (http://www.sherweng.com/table.html), is the bible for many amateurs deciding on their next radio. Rob will talk about the state of the art in radio performance and how new technology can be leveraged to earn higher contest scores and rare DX.
Open to the public. Feel free to join for all or part of the meeting.
Announcements at 7:00 PM
Featured Presentation at 7:05 PM
Combined Directors/Business Meeting
1/2 hour Social gathering after presentation
Looking forward to seeing everyone at the meeting!