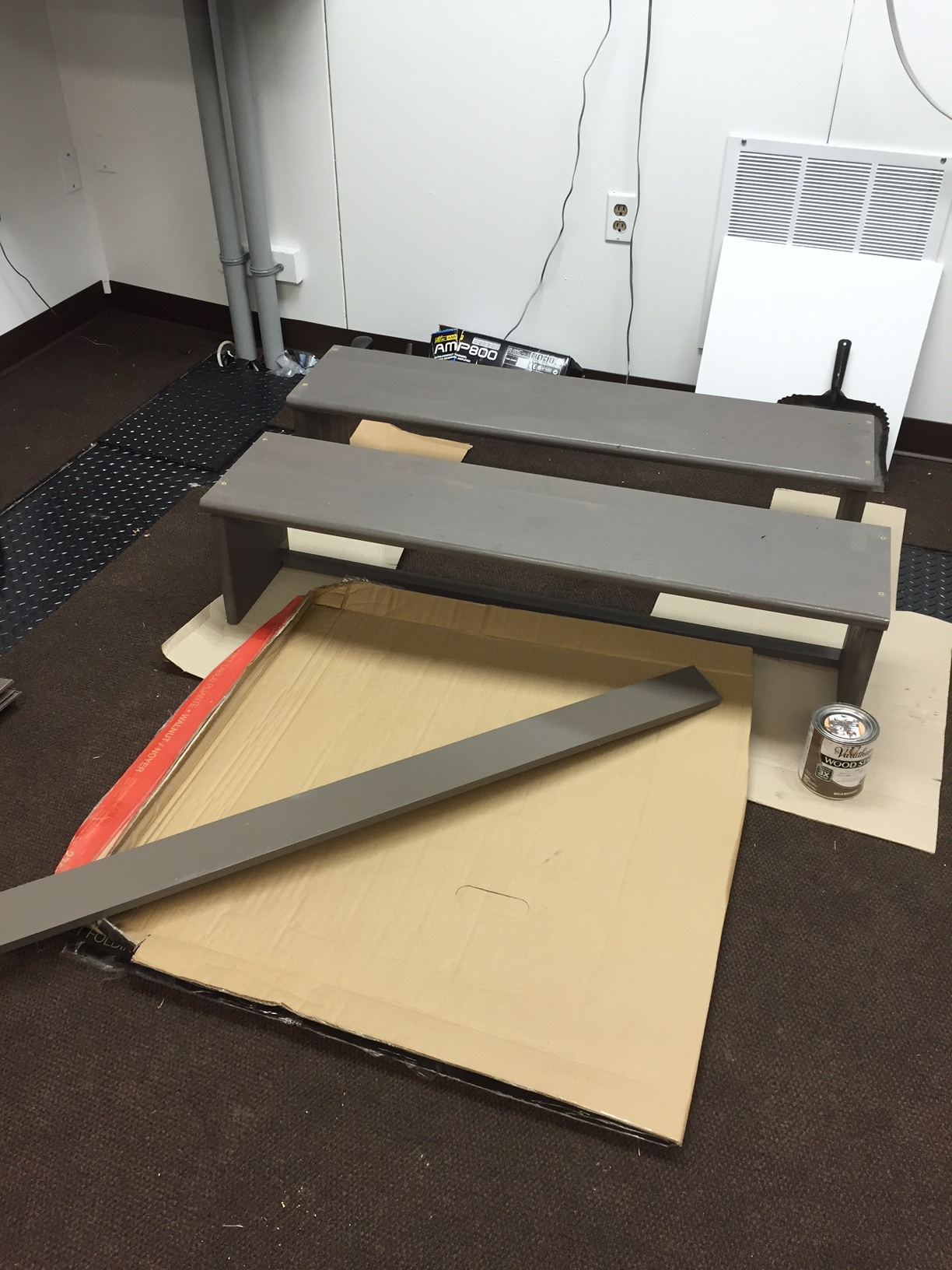 Work is ongoing in preparation for the NJ QSO Party this weekend.
To ready the station and have two HF rigs operational, Bob – KB2GBQ, Mark – KC2TGM and Rory – NJ3U worked until 2300 painting, sawing and installing . Next step is the new computers and final shakedown of the rigs. Four new office chairs plus new desks and equipment risers await the awesome operators of W2ZQ's Flamethrowing Antenna Array.
Hope to see you at the DVRA Club Shack as it's looking great for Saturday's NJ QSO Party.