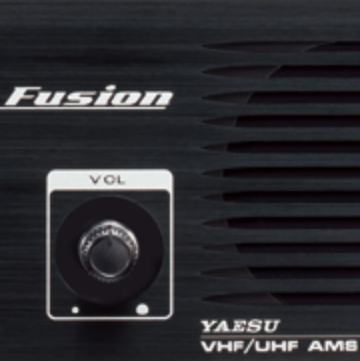 DVRA has recently made the decision to move ahead with a renewal of our repeater systems using the Yaesu System Fusion technology. The club has recently ordered two of the DR-1X machines to upgrade our existing 2 meters and 440 units. DVRA will be joining a rapidly growing national community of System Fusion repeater sites not only in our great state of NJ, but also Pennsylvania, Delaware and New York.
As Yaesu is backordered on these innovative repeaters, the club expects delivery in the March-April timeframe. The initial set up would utilize our clubs infrastructure to quickly get the machines on the air, however many ideas are being offered by interested club members on how to implement the new machines and improve coverage and use.
In the meantime Yaesu System Fusion HT's and Portables are currently available from your favorite HAM vendor and offer both traditional and digital modes for flexibility.
If you're interested in sharing ideas or being a part of the repeater working group / subcommittee contact me via NJ3U @ ARRL.NET.
The Yaesu System Fusion is a repeater system that utilizes the latest technology at the same time it offers the best of both Analog and Digital worlds. The DR-1X machine is capable of handling both analog and digital communications this allows clubs to transition their user community from pure analog FM into the world of Digital C4FM without losing the use of legacy equipment for the sake of the new digital approach.
While digital UHF/VHF communications is not unique to Yaesu, the ability to have a dual mode repeater with Automatic Mode Select ( AMS ) is. The AMS function allows the machine to detect the type of incoming signal and either repeat it in a similar mode or to a preset mode.
The AMS function allows the club several options during the implementation of these new machines that would allow the users of traditional FM HT's, Portable or Base units to continue using their equipment and open the door to the digital technology.
Stayed tuned to the club web page and the DVRA Beacon Hill newsletter for news on the Yaesu System Fusion technology as well our plans for the clubs repeater system. As I wrote earlier if you would like to contribute with ideas to the working group/subcommittee contact me directly via my call @ arrl.net