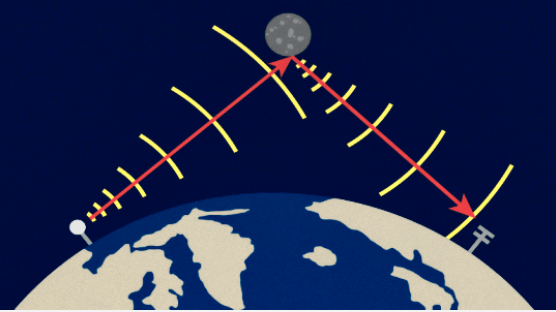 With the recent upgrades, the DVRA is putting the EME station through its paces with our participation in the ARRL EME contest.
The 50-1296 MHz sessions of ARRL EME contest are held on two separate weekends: October 15th/16th and November 12th/13th. The second weekend of the contest starts on Friday, November 12th at 7 PM local time, with moonrise at W2ZQ at 7:41 PM.
Operator training will be given on Tuesday, November 8th at 7PM and at the beginning of the contest on the 12th. If you have operated on FT8, or any of the WSJT modes, there is a minimal learning curve..
Contact Joe, K1JT (joe@princeton.edu), Paul, W2HRO (w2hro.fn20@gmail.com), or Saied, AD2CC (seghatoleslami74@gmail.com) if you would like to operate or observe during this event.