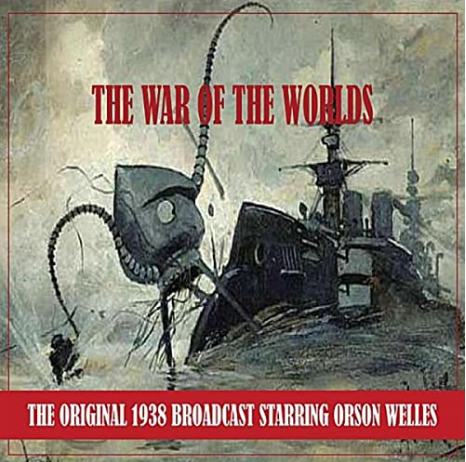 Greetings all! The DVRA will be marking the 85th anniversary of the Orson Welles broadcast of the War of the Worlds on October 30, 1938 with a special event station, W0W.
In the broadcast, Martian invaders first landed in Grovers Mill, NJ (in West Windsor township). The DVRA will be operating W0W on Sunday, October 29th from Noon to 5PM in Vant Nest Park (218 Cranbury Rd, West Windsor Township, NJ 08550). Van Nest Park is located in Grovers Mill. This will be a rain or shine event. We will be setting up under the picnic pavilion in the park. Stop on by to help operate the station or just to check out the action.
We need folks to help operate W0W as well as setting up and taking down the station before and after the event. Given the success of the recent DVRA Parks on the Air event, we are looking to have two people operating the station (one on the mic and the second doing the logging) in half hour shifts. I plan on starting the station setup at 10AM with operation to begin by noon.
To make signing up to help with W0W easier, I've put together a signup page at: https://www.signupgenius.com/go/4090A4BA9AC2CA6FE3-45079730-w0w2023
To sign up:
Check the box(s) for the time you'd like to sign up to help.
Click on the "Submit & Sign up" button
Fill in your name & email address
Click on "Sign up now"
Tin foil hats will be optional on the 29th.
73,
Martin – W3PR