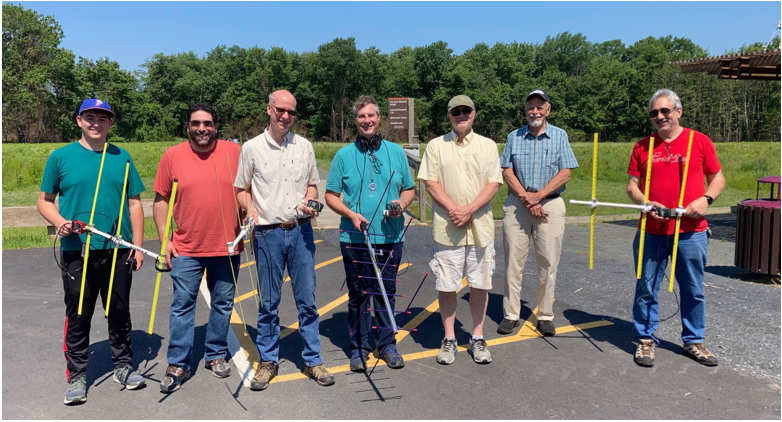 6/5/2021 – DVRA conducted its first 2021 Fox Hunt* on Saturday morning, June 5th amid blue skies, warm temperatures, and gentle breezes. Three teams consisting of seven people ventured out and braved the beautiful weather to test their radio direction finding skills.
The first fox they had to find was tracked via car from The Chapin School to North West Mercer Park using DF and orienteering skills until the closest location to abandon the car (parking lot) was found. Then began the frolicking along the trails and in the weeds via foot using close-in DF skills.
The second fox was hiding under rocks nearby, but I'm happy to report that all teams found both foxes.
6/5/2021 Results:
| | |
| --- | --- |
| Team | Mileage |
| N2MXX / Matthew | 9.0 |
| KD2CQ / W2WZ | 4.3 |
| N2EHL / KD2JBM / KC2QWL | 11.2 |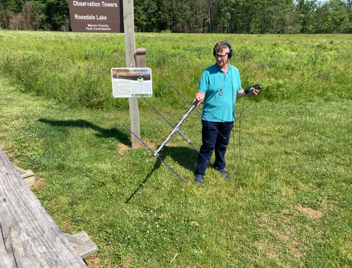 Fox Hunts are treated like golf, the lowest mileage "wins" so congratulations to the team of Rich, KD2CQ and Bill, W2WZ. For what's it's worth: Siri said the lowest mileage possible was 4.2. Nice work fellas.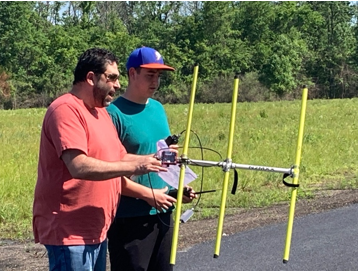 The next scheduled Fox Hunt is planned for August 7th, 2021. I'll try to get the same caterer for the weather.
73, Glen, NK1N
Huntmaster
*No foxes were harmed during this event unless they laughed themselves to death watching us.