Rich, KD2CQ and Bill, W2WZ
Do It Again At The August 2021 DVRA Fox Hunt
The DVRA conducted another world famous Fox Hunt on Saturday morning, August 7th amid blue skies, warm temperatures, gentle breezes and, oh yes, the humidity. The team consisting of Rich, KD2CQ and Bill, W2WZ trudged out into the beautiful weather to again test their radio direction finding skills.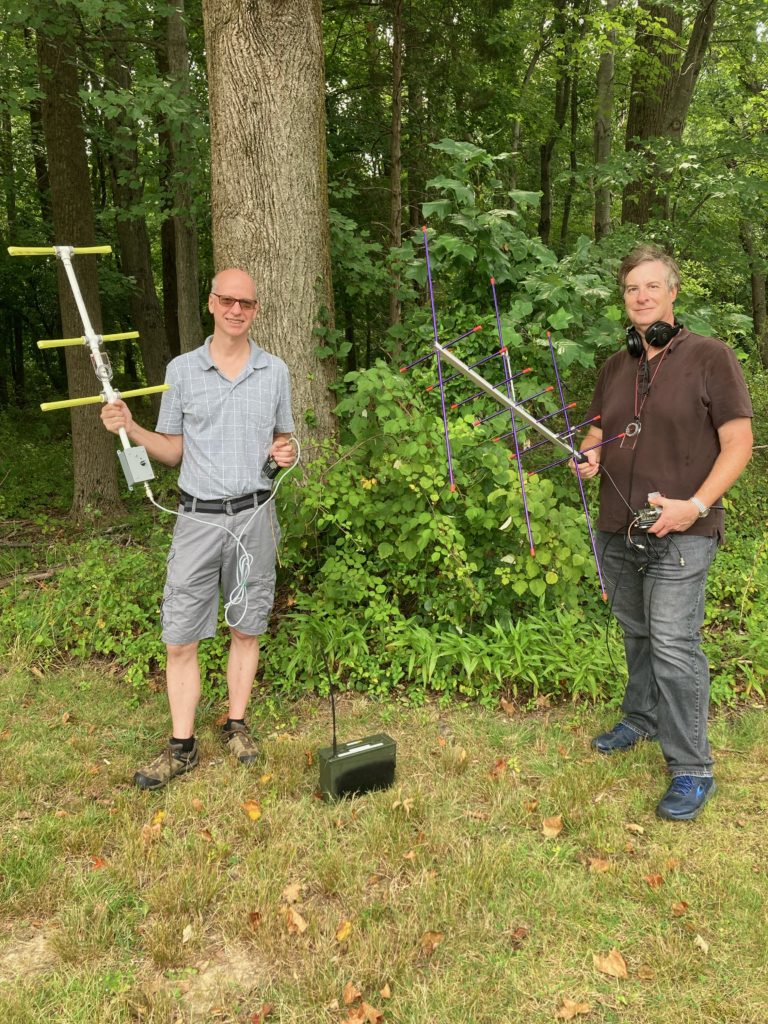 After a bumpy start which saw unintentional QRM on the chosen fox frequency, fox power issues and a controller reset, the pair was on their way. The first (high power) fox was tracked via car from The Chapin School to Central Park (the Lawrence Township version) using DF and orienteering skills until the closest location to ditch the car (parking lot) was found. Then began the search on foot using close-in DF skills. The second fox (15mW) was hiding in the rafters of a nearby trail sign and I'm happy to report that both foxes were found by our intrepid explorers.
During the on-foot portion of the hunt, when asked whether they were working as a team or in competition, Bill, W2WZ, answered: "Unclear". This was later cleared up. After finding the high power fox, Rich suggested Bill stay his course through the dense forest rather than sending him around to locate the fox only 2 feet from the open field on the other side of the aforementioned dense forest.
An Epic Close to the 2021 Fox Hunting Season
If you slept in on Saturday morning, you missed an awesome DVRA fox hunt. Present were Rich, KD2CQ – Bill, W2WZ – David, KD2UBZ and Chris, KD2WAR. The stalwart hunters banded together to track their elusive prey on what proved to be a beautiful day in December. The fox gave them a challenging hunt by hiding out on the hairy edge of the range. The hunters took 2 hours 10 minutes to find the area the fox was hiding – commonly referred to as Mercer County Park, East Picnic Area. Once there, they split up to track down the high-power fox and the low-power…dare I say, pups? The fox was hiding in a tree and the pups were hiding between a bench's slats and, of all places, in a vending machine.
Congratulations to Rich, KD2CQ and Bill, W2WZ who both attended all three of the DVRA Fox Hunts in 2021.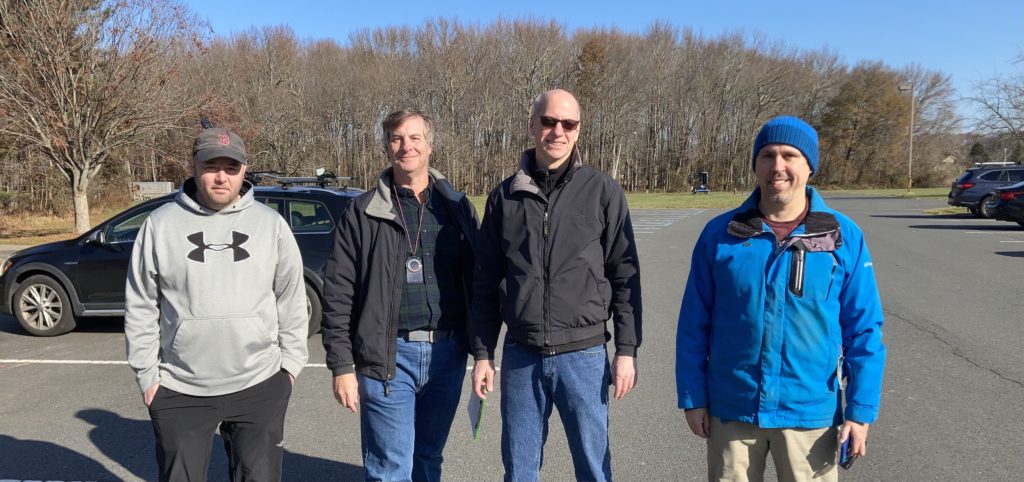 The fox has been studying the bears and plans to hibernate until the Spring. We are planning to conduct a training session and five fox hunts to begin whenever the fox emerges. It is hoped the training session can take place at the DVRA Shack. Included with the training will be an antenna construction project. For those interested, "assembly only" kits will be available. The fox is also considering an experimental "on foot only" hunt for the 2022 season.
Please keep an eye on www.w2zq.com for upcoming fox hunt details.
Please contact me if you have any questions and/or ideas for future fox hunts.
73, Glen, NK1N Huntmaster