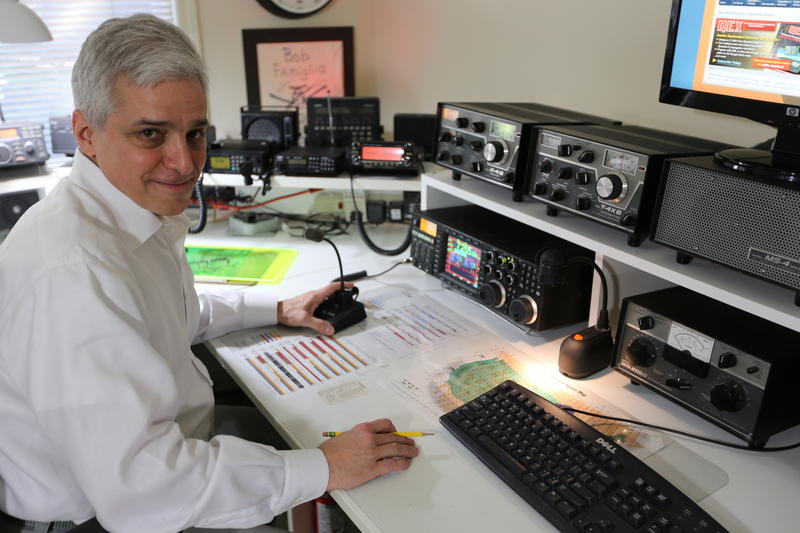 On Wednesday, June 10th 2020, the Delaware Valley Radio Association monthly meeting HELD VIA VIRTUAL WEB CONFERENCE will feature a presentation by ARRL Vice Director Bob Famiglio, K3RF.
Open to the public. Feel free to join for all or part of the meeting.
Combined Directors/Business Meeting from 7:00 to 7:30 PM
Featured presentation at 7:30 PM
Members will receive an email with instructions on how to join the Zoom teleconference by June 8th. Members of the public are invited to request conference credentials by sending a message to webmaster@w2zq.com
---
Bob Famiglio, K3RF, is your ARRL Atlantic Division Vice-Director for the term ending December 2020 and looks forward to advancing Amateur Radio in that regard. Bob is a graduate electrical engineer turned lawyer who serves in the volunteer counsel role for Atlantic for antenna law and club liability issues. Bob's credentials include:
Elected ARRL Vice-Director of Atlantic Division 2015 to year end 2017.
Elected ARRL EPA Section Manager, 2012 to 2014.
From 2006 to 2012, Amateur Radio Emergency Service (ARES) E. Pa. 1st District Emergency Coordinator for Bucks, Chester, Delaware, Montgomery & Philadelphia counties.
Recipient of a Congressional award in 1968 by the late Lawrence G. Williams, member of congress for his participation in Civil Defense for Delaware County as a young teen active as a radio amateur using his skills for ARES and the Amateur Radio Public Service Corps.