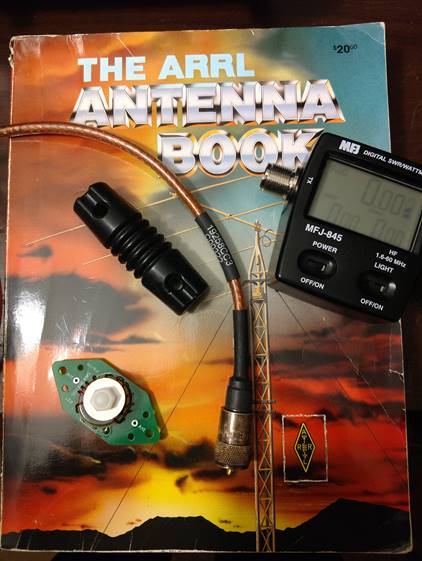 The DVRA has a newly formed Antenna Committee with a focus on the design, construction and installation of amateur radio antennas for club members. The two goals of the antenna committee are to hold antenna construction events and to assist club members with antenna projects:
1) Hold one (or more) antenna construction events at club station
a. Construct and test antennas for Field Day
b. Construct and test antennas for members
The first construction event will be held on Saturday, April 13th at 1pm at the DVRA's club station at Mercer County Airport. Directions can be found here. Construction and testing of a 40/20 meter trapped dipole and an 80 meter dipole for the DVRA's Field Day will be performed. All members are invited to assist with this project. The activity will start with a brief explanation on the design, operation and construction of wire antennas. The rain date will be on Sunday, April 14th at 1pm. Any postponement announcement will be made on the "W2ZQ Membership" Google Group forum.
2) Assist club members with antenna projects for any of the following activities
a. Assess the intended installation and desired operating frequencies in order to offer proposed solutions
b. Assist with the specification and sourcing of required materials
c. Assist with construction, installation and testing
Since the formation of the Antenna Committee in February, several members have requested assistance for antenna installation this spring. We will be soliciting help from the membership when the installations are scheduled. Please be warned – if you are the recipient of assistance, you automatically become a committee member! Contact Greg Mauro if you wish to be on the committee, if you need help with an antenna project or if you have any questions, project ideas, etc. at k3ea.dx@gmail.com