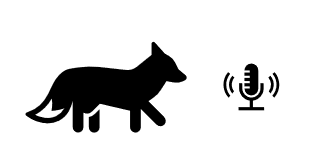 Fox season is upon us!
The DVRA will host a second Introduction and Training Session for those who desire to learn about the art and subtle science of radio direction finding, aka Fox Hunting. This session will be conducted via Zoom and include a presentation that demystifies what it's all about. The session continues with a chat regarding the construction of the famous Two Meter Tape Measure Yagi – a favorite weapon of choice for fox hunters.
It is a closely guarded secret (or so it seems) that Fox Hunting is a receive-only event. Participation does not require an amateur radio license.
So please join your host Glen, NK1N, for this event Thursday evening, May 27th at 7:00pm ET. Sign up below and the Zoom link will be sent out two days ahead of the session.
To register, kindly complete the form which will be routed to our event host, Glen Johnstone, NK1N.