July 2018 Repeater Talk Update !
New repeaters have arrived – KC2TGM Mark has come through again for the DVRA !  Yaesu is offering their newest and redesigned DR2X Repeater to promote the latest features and improved design.  These new machines will be Installed in July.
For more information on the new DR2X Repeater check out the Yaesu webpage
AMS Comes to W2ZQ 2 Meter Repeater –
When Yaesu introduced the Fusion Digital radios and repeaters, their genius was having the mode AutoModeSelect (AMS) .  This allowed the traditional FM users to coexist with the new Digital mode C4FM.  It was always the intention to have the DVRA repeaters in AMS mode, however it took the Yaesu engineers a few firmware releases to iron out the details of handling the AMS process.
Now that many clubs has been operating in AMS mode and the fact that the new DR2X repeaters that we will be installing require AMS mode or full / only digital we have switched over.
If you have a Yaesu fusion radio, " you can set it and forget it " into the AMS mode.  If you have a standard analog FM VHF radio you need to keep two things in mind.
Set tone squelch on your radio for transmit and receive.  This will allow access to the machine and also prevent you from hearing the C4FM digital sounds in your speaker which would be otherwise decoded by a Yaesu Fusion Radio.
Check your signal strength meter before keying your radio ( always good practice )  If you see signal strength indications and don't hear the audio it's most likely because a C4FM encoded digital conversation is underway.
For the Fusion users – please be courteous of the analog users and especially the Pepper Net nightly at 2200 hours.  Please consider the time that the net is running as a C4FM free time slot.
For more information / check the webpage for instructions on how to coexist when operating on the two meter machine.
The 440 machine will remain locked on C4FM digital and available to WiresX.  A UPS has been installed on the node machine in Cream Ridge to improve link stability.
If you haven't checked out the DVRA Fusion night Tuesdays @ 2000 hours – please do .
73 NJ3U Rory
Yaesu System Fusion
In this Repeater Talk article we will focus on the topic of Wires-X and how the DVRA is taking part in the expansion of this exciting feature of Yaesu System Fusion.
Many UHF/VHF users have long lamented the limitations of line of sight communications that are the norm – well with the exception of tropospheric propagation or other atmospheric phenomenon's.  Now with the expansion of the world-wide web since the mid 80's the possibilities of using a hybrid RF-IP pathway for communications has opened up to the amateur community.
Interesting enough this movement was spearheaded in 1998 by the Japanese government in conjunction with the Japanese Amateur Radio League and the out come was a plan /guidance referred to as Digital Smart Technologies for Amateur Radio or as we call it today D-Star. Of course that's not where the story ends – or else we wouldn't be using and writing about Yaesu's System Fusion technology and Wires-X! Of course the idea wasn't unique to Icom, Motorola, Yaesu or others – it was something that was technologically sound and needed the collective brain power to realize.
That's exactly what happened, the community got together and using commercial hardware and software built a number of applications and platforms that would blend RF with IP. You may have used several of these modes already and know them as IRLP, Echolink, WinLnk, D-Star and others.
So what exactly occurs when you use one of these hybrid RF-IP communications methods? Think of it this way – your RF is picked up by another radio that is connected to a computer with access to the Internet – your signal is converted to a digital form which in turn is passed to the chosen destination where it is decoded and repeated via RF to the other end point.
Point to Point – Simple Example
Now as well there are cases and the capabilities vary where the signal may not use RF at all or only in part on either end. Take Echolink for instance – I've had QSO's from a park bench in Germany using my smartphone with other hams in the states using their computers. The common point in all of these approaches is that they use the Internet and voice to digital conversions.
Okay, so what is Wires-X and how is it implemented – what are the features available and how can I use it? Many, many questions – to make it digestible I will break it down over the next issues of Repeater Talk. This month we can cover the architecture and some basics to get you started.
Yaesu developed Wide-coverage Internet Repeater Enhancement System ( WIRES ) to link compatible protocols amateur radios users across the world using the Internet. Initially the system was called WIRES as it used the analog method of transmission, this was introduced at Dayton in 2002, since then the analog version has evolved into WIRES-X which rolled in the analog with the new C4FM Fusion protocol. While mixed mode can exist in WIRES-X systems the two systems don't interconnect with each other.
The architecture looks very similar to our first illustration
There are a couple of things to note – A central server is used to connect / publish / manage nodes available for users. This is managed by the Yaesu company and is how the node enrollment and activation occurs. A computer is used to manage the node and we have already seen older PC's revived to support the need and even Raspberry Pi based technologies to serve – as the "power required" and bandwidth for that matter is minimal.
So let's discuss just some of the features available; ( I need to save some other nifty things for next issue!)
With WIRES-X you can connect to a single node user – or connect to a number of users/modes via interconnected nodes. You can pass our metadata which contains your call sign, location to others to support location services. All with mixed modes working together. This is all capable without the need to use DTMF!
This is available anywhere and around the world! All from your HT or Mobile unit.
Now another thing that I find to be very interesting is how the local user finds nodes to connect to. It all starts with a function button. Did you ever notice the WIRES-X button on your radio? ( I'm showing the faceplate of the FTM-400XDR, however the button Images used are from Yaesu online documentation labeled as #2 on the diagram is on all of the Fusion and older Wires capable Models – although you may see this image instead  
)
When you hit the  

 the radio invokes a sequence in which it transmits a signal that in turn is received by the RF link to a given node – that in turn replies with the available nodes either connected to or available to the user. At that point you can select the node of interest and connect. Below is a example of this result:
Locally to the W2ZQ West Trenton area I use for WIRES-X connections and the frequency is 444.8. Of course many others are available and in order to find them you must know the local frequency first and then you're good to go! As with any good system a listing of active nodes is important – so I recommend using the Yaesu listing found at http://www.yaesu.com/jp/en/wires-x/id/id_usa.php This new feature is just getting started and growing on a daily basis as nodes are being added across the world and Yaesu is working to address identified issues/bugs.
Stay tuned to Repeater Talk for the latest on our DVRA/W2ZQ System Fusion repeater upgrade.
Next month we will continue to explore the benefits of digital HAM radio and in coming issues of Repeater Talk take on more and more of the technical side always  breaking it down for easy understanding. The images in this article are all from Yaesu online documentation.
73 NJ3U Rory
A few words about Nets
In this Repeater Talk article we will focus on the topic of Nets and how the DVRA is pioneering the use of Digital Technologies.
The beginning of the year 2016 found the DVRA kicking off a new DIGITAL net. But before we dive into the new net we should touch on the general concept of Nets.
Nets are groups of HAMs with a set purpose of communications. This can come in different forms – Planned / Scheduled Nets or On Demand nets that are activated for a purpose such as emergency support. Beyond those types, another characteristic can be that nets can be directed or open roundtable types.
The DVRA Digital 440 Net is a directed net that is regularly scheduled for Tuesday evening at 2000 hours local Trenton NJ time. We have a Net Control station that reads the nets Preamble and manages the nets activities. The Preamble states the purpose of the net, how it will be controlled and gives the name of the Net Control Station Operator. Beyond that the Net Control calls for "short timers" and mobile stations first. This is done in an effort to allow HAMs that can't stay on for the duration to check in and for the mobile stations that may have challenges making a solid signal to the repeater. After that the net control station opens it up for other stations to check in.
Once all have checked in the Net Control Station repeats the stations ID's and first names of the HAMs to catch any missing or mistakes. Once that is done the Net Control calls on each station and they contribute to the discussion topic of the week in turn. The fun goes on until everyone has exhausted their thoughts or runs out of time! This is the point when a couple of relevant club announcements are made for the benefit of the Hams gathered. The closing statements are made and the repeater is returned to normal amateur use.
One thing that is always important is that if ANY STATION calls with EMERGENCY TRAFFIC all discussion stops until the emergency is resolved. The Net exists as a secondary use of the machine and all yield to Emergency traffic or stations.
We had 7 stations check in to the first DVRA digital net on the January 5th. N2GJ Jerry, KC2TGM Mark, K2GW Gary, W3TEC Ed, N3DD Dom, WA2EHL Dick and Net Control NJ3U Rory.
The topic was getting to know other HAMs using Fusion Digital Technology and after a great round-table we switched topics and went to a live back and forth demonstration of sending pictures and text messages to each other and the group. This is one of the major benefits of C4FM Digital technology the ability to send metadata and data files.
Next week the DVRA Digital Net will meet again on Tuesday evening January 12 th @ 2000 hours on the 442.650 repeater for a Digital Only Net. The topic planned is advanced messaging – so load some standard messages into your fusion radio and join in to learn and have a good time with other Fusion users.
Stay tuned to this feature column Repeater Talk for the latest on our DVRA/W2ZQ System Fusion repeater upgrade.
73 NJ3U Rory
December 2015 – Recap
This months Repeater Talk article we will focus on the year in recap and looking forward to the coming of 2016!
The beginning of the year 2015 found the DVRA with two coordinated pairs one for UHF and the other for VHF, dated equipment, a back-up tower in use for 2 meters and a 440 machine that was out of service! Still we were on the air with 2 meters and the Pepper Net was active nightly at 22:00 hours local keeping the HiProE repeater warmed up and feeling loved.
However there where those in the DVRA club that had a vision for something more, something new that was emerging as an alternative to FM voice. Fortunately for our treasurer and the membership Yaesu launched a program to coordinated repeaters operators to purchase their new System Fusion at a fraction of MSRP. That's when another amazing thing happened – two club members stepped up and paid for a pair of Fusion machines for the DVRA clubs use!
Those two machines arrived within weeks of each other and an went on the air within months of each other. Why months you ask? Well that's another wonderful chapter of this story. New Jersey Broadcasting has divested itself of the programming creation but not the infrastructure and as such is a long time host to various public service repeaters on their towers. So while we waited for the opportunity to piggy back on another high tower job the 440 machine waited for its commissioning. That day came in October and we reactivated the 442.650 pl 131.8 using System Fusion in Auto Auto Model. So the two days to remember are March 14, 2015 and October 22 , 2015 Great days for the DVRA club repeaters rebirth.
So what's in the future you ask? A new tower came our way thanks to the estate of  K3WHP (SK) so additional height for the 2 meter machine is in the works as well as new hardline and the possibility of a newer antenna. The controller is standing by for the 2 meter machine and we are in discussion of how best to introduce that to the mix.
On the 440 side work continues to tweak the installation. Under consideration is Yaesu WIRE-X to link us to the other Fusion Users via IP and RF working together.
So you see that technologically we are on the move as a club, socially as fellow HAMS and always ready to be of service WHEN ALL ELSE FAILS!
Stay tuned to this feature column Repeater Talk for the latest on our DVRA/W2ZQ System Fusion repeater upgrade.
Next month we will continue to explore the benefits of digital HAM radio in coming issues of Repeater Talk – taking on more and more of the technical side and breaking it down for easy understanding.
73 NJ3U Rory
November 2015
This months Repeater Talk article we will focus on the recent success of our Yaesu System Fusion Repeaters. Since it's such a monumental success for the Club – let's quickly revisit our most recent announcement regarding the W2ZQ 442.650 machine.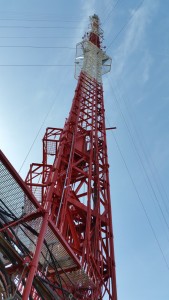 The long awaited and much anticipated reactivation, relocation and refurbishment of the DVRA 440 repeater is complete. Lots of Hard Work went into this happening – Thanks are in order:
Don Train of Train Towers and his team of Russ and Ryan did a great job of installing a new antenna.
Mark Juza KC2GTM purchased the repeater.
The DVRA bought a new 440Mhz Station Master antenna.
Bruce Wortmann N3IA and Gary Wilson K2GW helped make the needed introductions and arrangements so that NJPB is hosting our community service machine.
We are now on the air in Auto Auto which means that you can transmit in either traditional FM or C4FM digital – whatever mode you send it will repeat. Since we are allowing either FM or Digital transmissions YOU need to be careful of FOUR things:
1. Your Squelch needs to be set for Transmit and Receive pl 131.8 to avoid hearing digital conversations on your traditional FM radio.
2. Look at your S-Meter for activity before transmitting as a Digital Conversation may be taking place already.
3. If your radio has a Busy Channel Lock Out – by all means consider activating it. The BCLO feature prevents the transmitter from keying if a signal is detected on your current frequency. Think Belts and Suspenders.
4. Be aware that forcing digital on your Fusion radio prevents you from speaking to traditional analog users and vice versa.
OK, as I mentioned this is the second of the W2ZQ clubs Yaesu System Fusion machines to go on the air. Remember that the 2 meter machine, 146.670,  has been running great and has daily activity as well as the Pepper Net @ 2200 hours local time. BTW – They would love to have you check in.
So what may be on the horizon for the machines? Well we have a lot of possibilities now that the machines are on solid footings. We recently acquired several hundred feet of high quality semi-rigid feed lines that are well suited for UHF / VHF frequencies, and we also had a amazing donation of 70 feet of Rohn25G from the estate of K3WHP (SK) .
Both of these items seem destined to become the new improved – higher home for the 2 meter machine. We can re-purpose the shacks existing tower foundation using either a flat bottom base plate or even consider a tip over to preclude future climbs! Either way the signal will be improved as the key to UHF/VHF repeater performance is elevation!
As to coverage reports – upon the activation of the 2 meter machine on March 14th we immediately received positive reports from club members that had been in the fringe areas with the HiPro repeater. This has been our experience with the 442.650 machine atop the CH52 tower. The 440 coverage has been verified as far North as Union NJ 25 miles and South to Deptford Mall 38 miles! This is very close to our theoretical distance to horizon of 70 mile diameter footprint so very few should be grousing!
Now of course as with any endeavor we have room for improvement – the duplexors could be re-tuned or the harnesses cleaned / tightened up – one the other hand sometimes it best to leave well enough alone !
Next month we will continue to explore the benefits of digital HAM radio in coming issues of Repeater Talk – taking on more and more of the technical side and breaking it down for easy understanding.
Stay tuned to this feature column RepeaterTalk for the latest on our DVRA/W2ZQ System Fusion repeater upgrade.
73 NJ3U Rory
October 2015
This months Repeater Talk article will focus on what components are typically found downstream of the repeater.
Let's quickly revisit our prior discussion from July's Repeater Talk on single flow.

When we press the push to talk (PTT) button on our microphone our voice is processed from a series of pressure waves into a RF signal that is sent on its way to the antenna.  On the other end another antenna gathers our signal and sends it into the receiver for transformation from an electrical signal into a series of pressure waves that leave the speaker and enter our ears.
So given that flow when we "peel the onion back" what other components come into play?
Downstream of the transmitter relay module we will typically find the following a duplexer, feedline and an antenna. 
Other items such as band pass filters, circulators, spark-arrestors to name a few may also be found.  More on those in future articles.
Duplexers come in many different shapes and sizes as well from many manufactures.  Their function is to allow the repeater to work in an RF environment that sees many signals both strong and weak coming into the machine.  If we think about the repeater itself we would see that the input and the output frequency typically differ by 500 khz on 2 meters and on other bands the offset changes – still it is close enough to the input to "swamp" or overload the input causing what is known as "desense".
Let's push pause and define "Desense" – or more completely "Desensitization".  This occurs when a strong signal is present on the input side and is seen by the receiver in such a way that it overloads its input circuitry.  This causes the desired signal to be lost or mixed with the strong cousin producing garbled signals making it to the speaker.
This phenomena of desense is part of what the duplexer helps to prevent.  A duplexer is a series of very narrow, frequency tuned filters.  They are designed to increase the signal strength of the emissions coming in and heading out of our repeater.  The tuning is done in a radio shop with test equipment that can generate specific signals across a swept range and plot the resulting output against the input.  It's interesting to note that the tuning of duplexers is so critical that changing the orientation of the connecting cables or sharp shocks to the cavities ( cans ) can detune the filter!
Now lets talk feedline – we all know of coax and typically buy the best we can afford – right? When it comes to repeater installations we want the best qualities in line loss, shielding to make sure that our signal both transmitted and received is as close to what inbound signal hits our antenna, or what leaves our transmitter.  As to shielding we want the signal to be a pure and unmixed with other interference as possible.  This is important as many repeater installations are located around other systems in a myriad of bands/frequencies.  This is where a type of feedline called Hardline is most often seen.
Hardline is similar to coax in that it has two conductors, one to carry the signal and the other to provide shielding. That however is about where the similarities stop – Hardline is usually thicker in diameter to allow for larger size center conductors and typically has a corrugated solid outer shield made of copper rather than braid.  The outer cover is designed for abrasion resistance and UV protection.  Hardline comes in various configurations from inch or two to 10 or more in diameter.  As well the inner insulation can be foam or a dielectric disk used to maintain a consistent spacing between the inner conductor and outer wall.
Another aspect of using Hardline is that this type of feedline will most often be seen with N-connectors and may even have provisions for positive gas pressure to maintain a dry inner atmosphere.
Often considered the "Business End" of the system, the Antenna is important in so many ways. Pattern, tuning, quality are some important aspects.  The pattern could be Omni or Directional and can be used to steer in directions allowing two repeaters to better coexist.  Tuning of the antenna works hand in glove with the idea of the duplexer, why have your antenna so broad banded or tuned to receive unwanted signals?  After the technical aspects, I would offer that quality is right up there with the Axiom – Pay Once, Cry Once.  When you are dealing with installations that are remote, severe conditions and critical to communications why go cheap?  If the repeater antenna fails in the winter on a mountain top tower that requires a certified climber – where is the economy in that?
We will continue to explore the benefits of digital HAM radio in coming issues of Repeater Talk – taking on more and more of the technical side and breaking it down for easy understanding.
Stay tuned to this feature column RepeaterTalk for the latest on our DVRA/W2ZQ System Fusion repeater upgrade.
73 NJ3U Rory
September 2015
This months Repeater Talk article will focus on metadata – The added bonus payload that rides along in the C4FM digital signal.
Metadata is the additional information that can be bundled into the signal and available for all sorts of applications. Think of it as the properties or payload of the transmission that you are making.
The total bandwidth available in the C4FM protocol is 12.5 kHz, which is managed differently dependent on the mode in use. Data modes can be Voice Data, Voice Full Rate Data and Full Data Rate.  In Voice Data mode half of the bandwidth is used for error correction of the digitized signal ensuring intelligibility, in Voice Full Rate Data mode the voice is consuming all bandwidth for the highest fidelity and in Data Full Rate mode metadata/payloads are transmitted at maximum speed.
Regardless of the mode being used (excluding traditional FM) metadata rides along in the packets to support various functions such as Error Correction, Geo-location and Data Imagery. This makes those extra bytes of data very valuable and for a large part one of the advantages of C3FM FMDA communications available in the Yeasu System Fusion.
So what kinds of metadata can we use with C4FM? Three primary types are possible, Imagery Text and Numerical. Examples could be an image of the traffic signal that is out-of-service during a storm.
Text metadata includes the call sign that is available when using C4FM digital radios. This is encoded to your signal, however you should still announce your call sing in accordance with FCC guidelines of 10 minute intervals.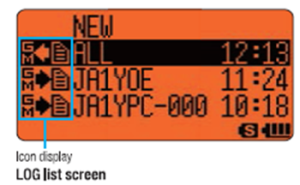 Numerical metadata includes Geo-coordinates that allow the radio to calculate bearing and direction from one user to another. Another form of Numerical metadata is the Check Sum data used in error correction algorithms. Essential what happens is the total number of bytes is determined and sent along with the signal which is compared on the receivers side and if they match all is good, if not another algorithm attempts repair the missing bytes using yet another mathematical algorithm.

So you see that when we start thinking about the possibilities that a digital signal offers compared to standard voice FM or SSB in the UHF/VHF bands (heck HF for that matter!) the improvements become readily evident.
We will continue to explore the benefits of digital HAM radio in coming issues of Repeater talk – taking on more and more of the technical side and breaking it down for easy understanding.
Stay tuned to this feature column Repeater Talk for the latest on our DVRA/W2ZQ System Fusion repeater upgrade.
73 NJ3U Rory
Credit – Figures "System Fusion – Invitation to the Future 12.5 kHz C4FM Digital 25 kHz FM", Yaesu Musen Co., Ltd 2013.
July 2015
This months Repeater Talk article will focus on the difference between traditional FM repeater use and the Digital Modes such as C4FM – System Fusion.
Let's start with a discussion on single flow.
When we press the push to talk (PTT) button on our microphone our voice is processed from a series of pressure waves into a RF signal that is sent on its way to the antenna.  On the other end another antenna gathers our signal and sends it into the receiver for transformation from an electrical signal into a series of pressure waves that leave the speaker and enter our ears.
So how does this change when we use a digital radio such as the Yaesu System Fusion C4FM ?
Let's take a look at a simple block diagram that represents the signal flow in Analog as compared to Digital.

Note that in our traditional Analog transceiver we send the signal directly to the receiver for processing and then onto the speaker for our ears to process.  In a similar way the sound of our voice is picked up by the microphone and sent to the xmit'r for processing on its way to the antenna and off to the air.
Wherein a Digital transceiver the signal has an additional process to pass through before it can be used by the human operator.  That being the Analog to Digital or Digital to Analog Converter. These DA or AD converters act as the translators to move our analog voices into the C4FM protocol (AD ) that is sent over the air.  The receiving radio then hears a C4FM signal and by using the Digital to Analog ( DA ) converter makes it again a sound that the human operator can understand.

Why do this you might ask?  In the case of digital radio many benefits can be had – one of my favorites and the topic of an upcoming "Repeater Talk" is metadata.  Metadata is the additional information that can be bundled into the signal and available for all sorts of applications.  As I mentioned – more on that topic in the future.
Other benefits can include – reduced bandwidth needed, enhanced interference coping, digital data transfer, and arguably better performance and lower cost to produce and purchase.
We will see with time how the cost benefits to the producers translate to savings to the Ham community – but if current pricing continues – the Yaseu System Fusion Radios remain a bargain in the market place or competing digital systems.
We will continue to explore the benefits of digital HAM radio in coming issues of Repeater Talk – taking on more and more of the technical side and breaking it down for easy understanding.
Stay tuned to RepeaterTalk for the latest on our DVRA/W2ZQ System Fusion repeater upgrade.
73 NJ3U Rory
Credit – fig 4.6 & 4.9 Yaesu Digital Communications Guide
June 2015
This months Repeater Talk article will focus on the migration from traditional repeater use towards the possibilities, benefits and implications of these new machines.
Let's start with a discussion on Tones.
Initial (traditional) repeater operations evolved over time to include more and more features intended to allow the users and operators to set up machines closer to each other and more "private" or controlled access.  In the earliest days machines could experience overlaps due to hearing other users from near or sometimes far because only the squelch gate was available to prevent the machine from repeating any signal on the input frequency.  Over time the use of tones of various types and frequency became the norm to help a local machine repeat only signals from their locale or users.  Still though some of the equipment didn't have this capability and the use of tone boards where needed.
Thankfully we have grown past those limitations and even though there are "tone less" radios still serving well in non repeater use – most , rather all modern radios come equipped with full tone support.
The most well known would be "PL" this name was coined by a well known manufacturer to represent their feature known as "Privacy Line".  Simply put if the radio receiver didn't detect a certain tone it wasn't going to be heard or in the case of a repeater it wouldn't be repeated on the output frequency.  This allowed more users to carry a radio that was ready to hear calls without hearing those that they weren't interested in or intended for repeating.
Tone can be used on the input and/or output frequencies, they can be the same or different tones and more so recently it can be a digital signal that controls the function of hearing and or repeating. These options are driven by the club and the capability of its equipments .  (The W2ZQ 2 meter repeater uses 131.8 as our tone)
Incidentally the reason some traditional analog radios may not hear the initial word spoken could be the "fast trigger" of the operator that speaks as soon as they key the mic – which may prevent the repeating radios circuits from switching over to transmit – OR – it could be a slow decoding circuit in the receiving radios PL decoder.
So the traditional "PL" tone scheme has served the community well and will do so going forward for analog machines. What about the newer digital protocols such as our Yaesu System Fusion machines coming on line?
This leads the conversation to that of new digital radios and the mix of analog decoding of PL tones with the modern digital formats such as C4FM. Since the digital technique involves the conversion of analog voice to a digital signal, the protocols have defined segments of their patterns reserved.  In the case of C4FM for three main parts – the Header, the Communication and the Terminator.  (Note how the duration is aligned with the bit rate and tied to the bandwidth used.)
Within the header and the terminator segment is the following data structure that your message / signal is encoded into during transmission and later decoded on the receiver's side.  See the segments numbered 0-6 and 7 they serve to address the legacy "PL" like controls.
The digital segment 7 is used to indicate if squelch is enabled or not – and if so then the segments 0-6 are used to express the squelch code 0 – 126 being used.
So what does that mean for the users and optimizing the needs and features of Squelch control in the new world?  Well for one,  the best way to avoid redundancy and the possibility of that annoying delay in decoding your PL tone is to use a Digital Continuous Squelch ( DCS ) which is expected and embedded into the stream of digitally encoded C4FM signal.  I would encourage you to check out your radio's manual (gasp !) to see how and what it can do.
We will continue to explore the benefits of digital HAM radio in coming issues of Repeater Talk – taking on more and more of the technical side and breaking it down for easy understanding.
Stay tuned to this feature column RepeaterTalk for the latest on our DVRA/W2ZQ System Fusion repeater upgrade.
Credit – fig 4.6 & 4.9 "Amateur Radio Digital Standards", Yaesu Musen Co., Ltd April 18, 2013.
73 NJ3U Rory
April 2015
This month's Repeater Talk article will focus on our clubs repeater roll out status and plans.
As you know the club is taking part in the rollout of the latest Yaesu System Fusion repeaters – first of all how about a bit of background on how they got to this point? Yaesu had a stroke of genius when their realized that they couldn't compete on price point against the recent flood of radios from the likes of Wouxun, Anytone or Baofeng and remain profitable with such a slim to nonexistent profit margin. So their product strategy was to change the game altogether by introducing a repeater into the market place that offered the benefits of both digital and analog to the users. This had the expected consequence of driving the sales of their equipment into the repeater, mobile and HT markets. What followed was very favorable pricing options for clubs that where looking to renew their repeaters and rejuvenate the membership base.
Recently the DVRA clubs was fortunate to have two members step up and buy gear for the club to use. That has allowed us to place on the air the 2 meter repeater using the existing antenna, feedline and duplexer. The results have been received with positive feedback and we are looking at changing it for the better in the near future.
The machines are currently set to allow either C4FM digital or traditional FM Analog users to take part. This is the key function that allowed Yaesu to begin gaining market share so quickly. Still you need to be certain to have your tone squelch set to 131.8 tone – as well if your radio has the option for a Busy Channel Lock Out – BCLO. The Tone Squelch will allow you to access the repeater to have your signal repeated as well as opening when appropriate your receiver. Normally the tone squelch would be transparent to you, however if by chance you are using a repeater and another user is taking advantage of the C4FM protocol you analog radio will hear the digital tone that is transmitting the voice. The BCLO will prevent you from inadvertently doubling over another user when mixed modes are active in a System Fusion machine.
The 440 machine is under test using a temporary antenna while the club explores options for renewing the installation. Initially we thought to use the South crank up tower and feedline, this turned out to be less then optimum! The range of the machine was less than 2 miles, this was primary due to undersized feedline that was most likely subjected to water intrusion. Regardless of the reasons we made the decision to shutdown the ICOM repeater and put off the commissioning of the new Yaesu 440 machine.
Hopefully we will have issues worked out over the coming month and the new 440 machine will come back onto the air in the West Trenton area. It may take a bit of effort to install feedline, and a tower but the energy is back and many are lending a hand with labor and/or funds.
As I have said before, if you are interested in the clubs repeater committee, drop me a note using my
call at arrl.net
73 Rory NJ3U
March 2015
This months Repeater Talk article will focus on the propagation of the Yaesu System Fusion technology though out our fine country and especially in the greater Tri-State area.
However before jumping into that topic I wanted to let everyone know that as I prepare to write this article the first of the new DVRA Club DR-1X repeaters is making its way towards NJ! Delivery is expected this week and hopefully we will be able to get this new machine on the air in the coming weeks. As such we are still looking for interested members to express their desire and to take part in the repeater working committee. This approach is being taken so that the path forward for the clubs repeaters meets and/or exceeds members and users' expectations and requirements. Contact NJ3U at ARRL dot NET to express your interest in being part of this repeater working committee.
So I'm sure by now you have heard that the DVRA club is installing new Yaesu System Fusion C4FM technology repeaters – you've primed yourself with the idea of improved reliability, coverage and capability of this new generation of radio communication. Now you're weighing in on the usefulness of investing in new gear? Is this another fad in the radio community of will it have the staying power of SSB? If so is it time to socialize with the YL or OM to the idea that you want to order some new gear?
As to predicting the staying power, my crystal ball lost its "magic smoke" years ago. However if we can use past performance as a indicator we can with certainty say that the precursor technology audio frequency shift keying (AFSK) has proven itself and should translate into a bright future for System Fusion.
Now that we have established this technology is viable, the next question is where beside inside of our W2ZQ coverage area can I utilize my nifty new System Fusion radio? Many of the repeater directories list the features and capabilities of each machine – most likely you are using either the ARRL Repeater Book or an online version such as Repeater Guide or a Smart Phone App such as Repeater Book. Lately these and other repeater guides are adding the ability to search for Yaesu System Fusion capable machines. Take a look at this mapping of NJ – PA and listings from other clubs webpage;
Nationally overall guides now list over 312 Fusion repeaters. Of course many more are coming online as a result of the promotion Yaesu is running. Many of you may have heard that the W2MER is in line for a Fusion Repeater as well! Other NJ clubs are working on upgrading their repeaters as well.
In closing I would remind you that the most significant differentiator of the Fusion approach is that these radios are capable of traditional FM analog AND C4FM Digital– that means that in addition to having new capabilities you will have a fall back position to work in place repeaters. Explain that to your YL or OM when pleading your case for radio bucks!
Stay tuned to this feature column RepeaterTalk for the latest on our DVRA/W2ZQ System Fusion repeater upgrade.
73 NJ3U Rory
January 2015
DVRA has recently made the decision to move ahead with a renewal of our repeater systems using the Yaesu System Fusion technology. The club has recently ordered two of the DR-1X machines to upgrade our existing 2 meters and 440 units. DVRA will be joining a rapidly growing national community of System Fusion repeater sites not only in our great state of NJ, but also Pennsylvania, Delaware and New York.
As Yaesu is backordered on these innovative repeaters, the club expects delivery in the March-April timeframe. The initial set up would utilize our clubs infrastructure to quickly get the machines on the air, however many ideas are being offered by interested club members on how to implement the new machines and improve coverage and use.
In the meantime Yaesu System Fusion HT's and Portables are currently available from your favorite HAM vendor and offer both traditional and digital modes for flexibility.
If you're interested in sharing ideas or being a part of the repeater working group / subcommittee contact me via NJ3U @ ARRL.NET.
The Yaesu System Fusion is a repeater system that utilizes the latest technology at the same time it offers the best of both Analog and Digital worlds. The DR-1X machine is capable of handling both analog and digital communications this allows clubs to transition their user community from pure analog FM into the world of Digital C4FM without losing the use of legacy equipment for the sake of the new digital approach.
While digital UHF/VHF communications is not unique to Yaesu, the ability to have a dual mode repeater with Automatic Mode Select ( AMS ) is. The AMS function allows the machine to detect the type of incoming signal and either repeat it in a similar mode or to a preset mode.
The AMS function allows the club several options during the implementation of these new machines that would allow the users of traditional FM HT's, Portable or Base units to continue using their equipment and open the door to the digital technology.
Stayed tuned to the club web page and the DVRA Beacon Hill newsletter for news on the Yaesu System Fusion technology as well our plans for the clubs repeater system. As I wrote earlier if you would like to contribute with ideas to the working group/subcommittee contact me directly via my call @ arrl.net
73 NJ3U Rory