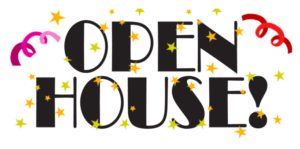 To celebrate the anniversary of the refurbishment of the W2ZQ Amateur Radio station at Mercer County Airport, the  Delaware Valley Radio Association will be hosting an open house on Sunday August 12th from 1 to 5 PM.
Our modern shack features two complete HF stations utilizing our two main towers (one at 100 ft. and the other at 50ft.) with beams for 40M thru 10m.  We also have a complete VHF station available.  The facility also houses our 146.67 MHz repeater.  All visitors are encouraged to operate the station.
All hams and the public are welcome to tour and use the modern facility, which the DVRA has used since 1953. They will also have on display historical documents from the ARRL and others dating back to the clubs founding in 1930.
We will be cooking burgers and hot dogs and providing drinks so please RSVP to station@w2zq.com  to help them order the correct amount of food.
There is no fee to attend.
Directions to DVRA Club Shack
The DVRA Radio Shack is located off of Exit 75 (old Exit 2) on Bear Tavern Road in Ewing Township next to the Trenton-Mercer Airport.
Talk in:
DVRA repeater 146.670 (PL131.8)
Directions:
The DVRA club radio station is immediately adjacent to I-95 Exit 75 (old Exit 2) at Mercer County Airport in Ewing Township. Head south on Rte 579 and immediately turn east into the short road marked NJ Dept of Transportation before you get to the airport entrance. If lost, just look for all the radio antennas across the street from the Ewing Water Tower!
When using a GPS, enter "798 Bear Tavern Road, Ewing NJ" and look for the driveway with the sign "NJ Department of Transportation West Trenton Maintenance Yard".  The DVRA club station is beneath all of the antenna towers on the north side of that driveway.